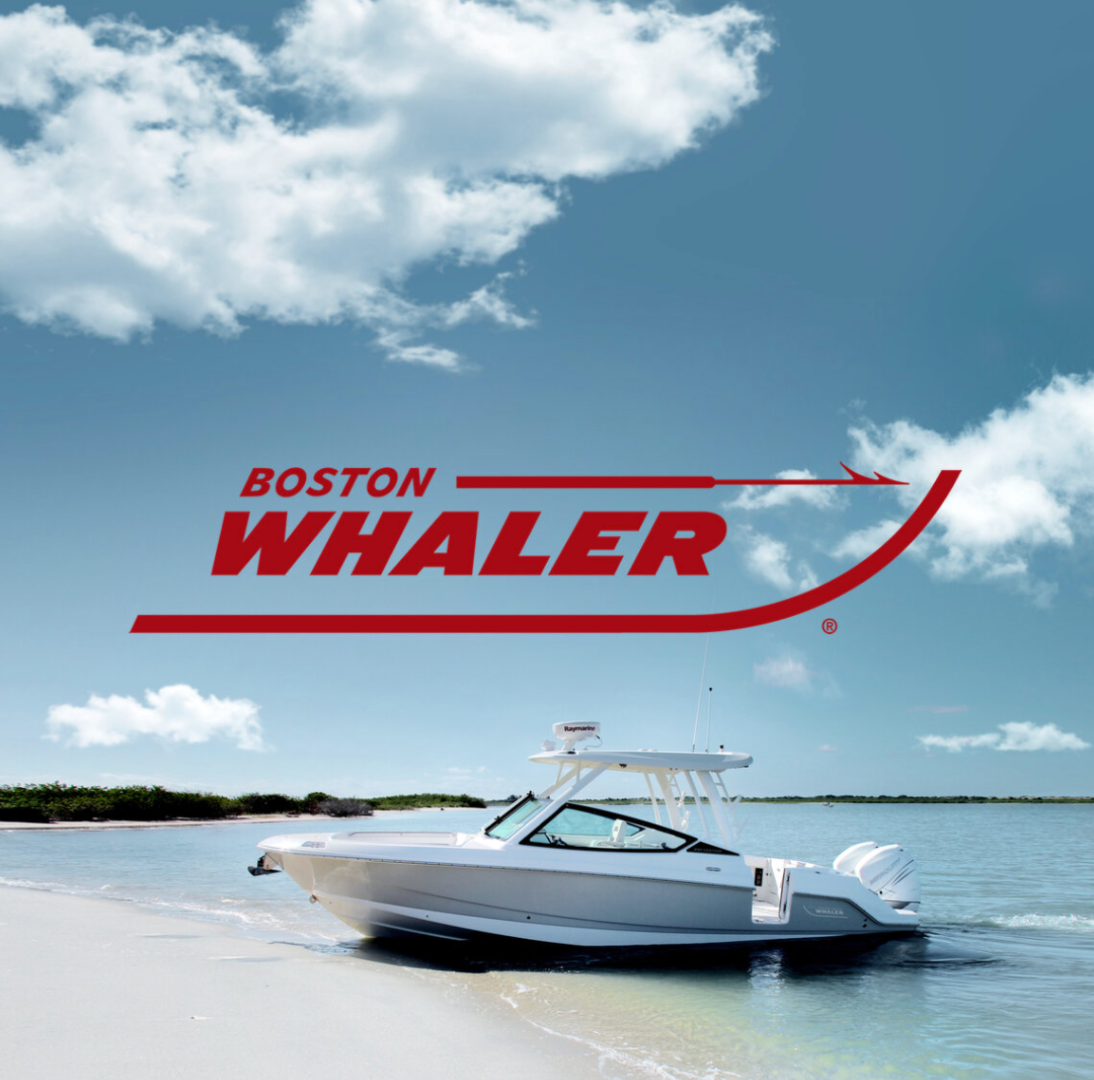 BOSTON WHALER
Boston Whaler has delivered for decades what no other boat can. When boats were expected simply to float, Boston Whaler proved they could be unsinkable. Where most fishing boats lack comfort, and most pleasure boats lack fishing features, Boston Whaler proves you can have both at the most premium level. No matter what initially pulls you to the water - fishing, cruising or water sports - your Whaler will draw you back over and over again.
For more than 50 years, Boston Whaler has set the standard for the boating industry with its legendary lineup (Super Sport, Montauk®, Vantage®, Dauntless®,Outrage® and Conquest®). Delivering beyond the promise of unsinkability, Boston Whalers boast an incredible array of features for those who love to fish and cruise, and for those who need a yacht tender. Whether you're looking to fish from a center console boat, cruise with family and friends on the open ocean, or try out new moves on the skis, Boston Whaler offers the best options available. 
And just when you think you can put Whaler in a box, a new family of boats arrives that changes everything. The Vantage Dual Console series has an amazing line up from the 24' to 32'. This family of boats features a progressive take on dual console design that delivers ultimate comfort, handling and stability. Cruise offshore with the family, entertain on the deck, or bring along your fellow anglers for a serious fishing run. 
From low-maintenance, rock-solid dinghies to versatile, nimble bay boats and luxury offshore vessels, Boston Whaler has what you're looking for. What's more, owning a Boston Whaler means you're part of a passionate boating community. From ocean to ocean and all the lakes in between, welcome to our family. 
OUR BOATS 
Boston Whaler 130 Super Sport 
Boston Whaler 150 Montauk 
Boston Whaler 160 Super Sport 
Boston Whaler 210 Dauntless 
Boston Whaler 230 Outrage 
Boston Whaler 240 Dauntless 
Boston Whaler 270 Dauntless 
Boston Whaler 280 Outrage 
Boston Whaler 280 Vantage 
Boston Whaler 315 Conquest 
Boston Whaler 320 Vantage Dual Console 
Boston Whaler 330 Outrage 
Boston Whaler 350 Realm 
Boston Whaler 420 Outrage