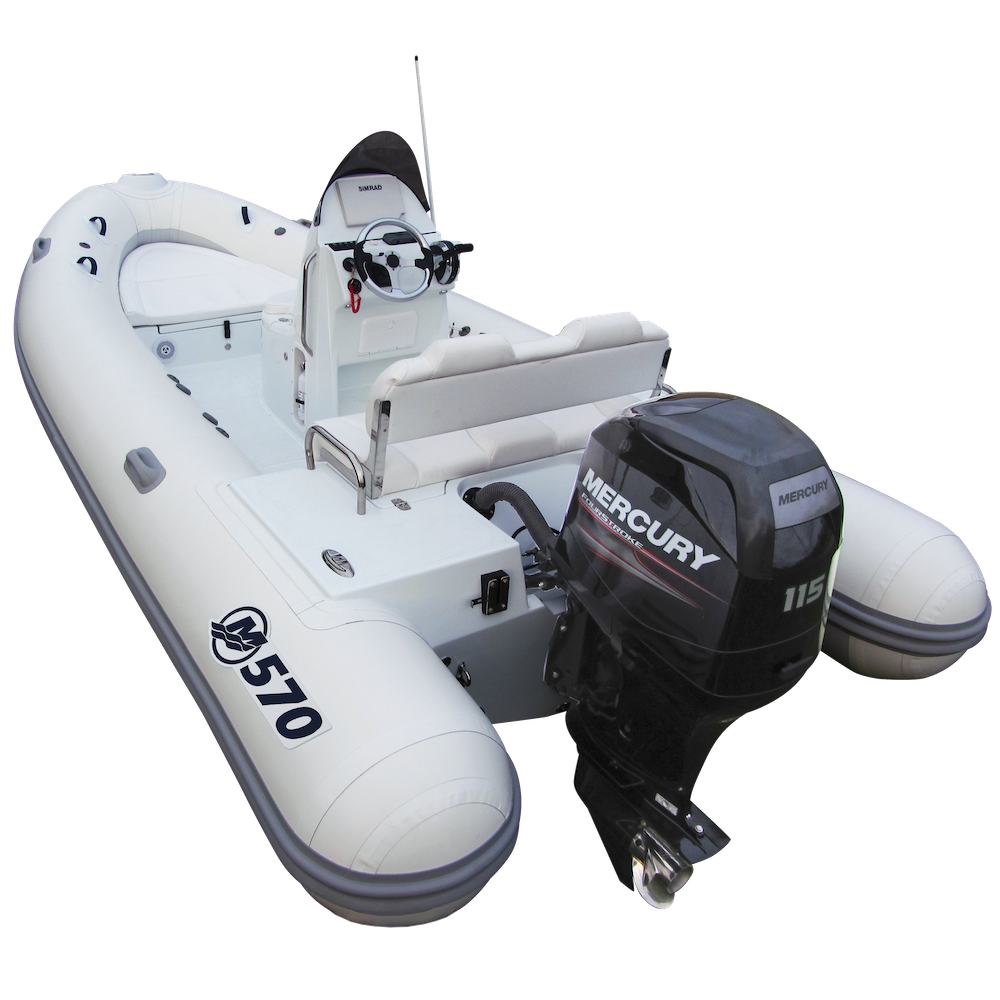 M-Series
FULL-FEATURED STYLE The decked-out inflatable. Bow rails, coolers, integral fuel tank, the total package, right down to the Mercury FourStroke engine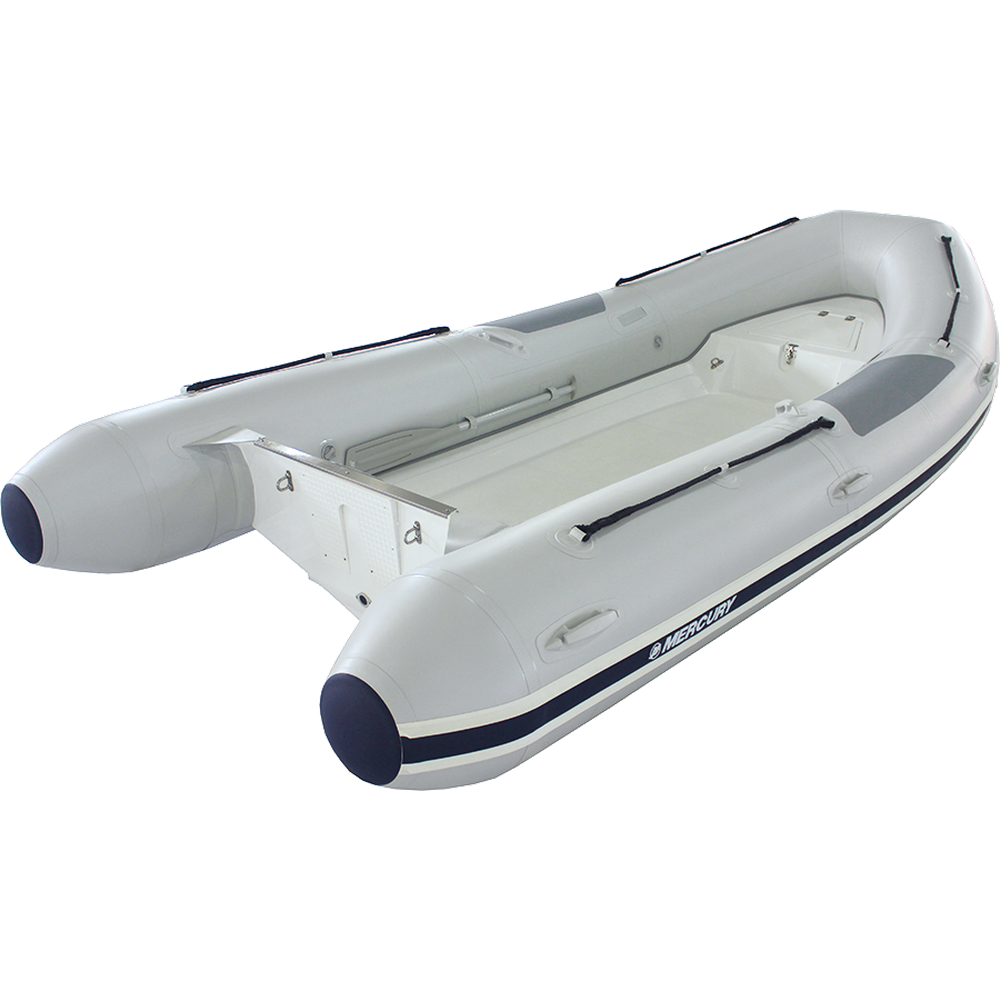 Ocean Runner
FOR THE ULTIMATE IN FAMILY FUN A step up with its stepped fibreglass V-hull for superior handling. Made for bigger water, bigger engines. The strong hull and transom are engineered to manage the serious horsepower behind Mercury® FourStroke engines. Giving durable design, tight handling, and outright performance that will blow you away. The bright, aggressive styling will catch your eye. The performance will make you catch your breath. An integrated, securable bow locker and spacious interior make fashion of function.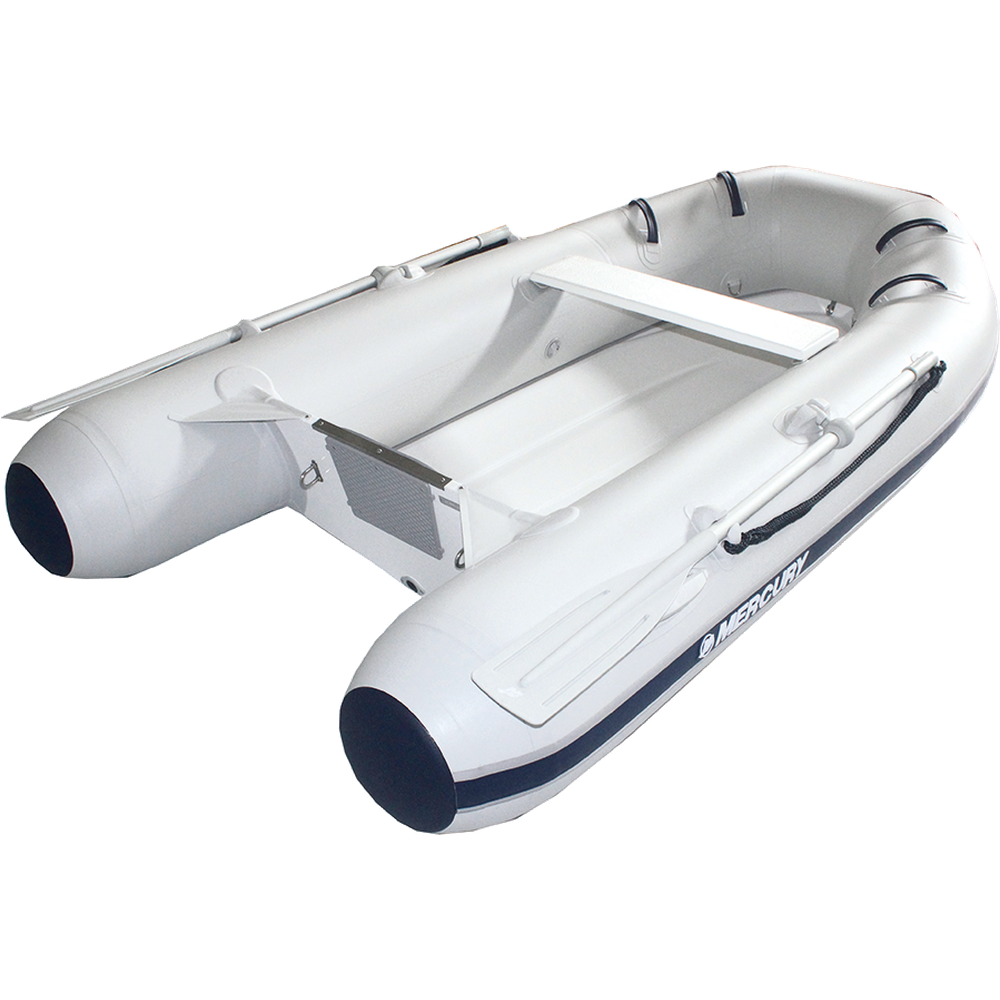 Dynamic
MINIMAL ASSEMBLY, MAXIMUM CONVENIENCE & COMFORT General-purpose, lightweight boats with an air-filled floor for easy transport. Doesn't get much easier than this. Soft enough to be easy on the knees. Rigid enough to hold five people stable on deck surface. The Mercury® high-pressure "X-Stitched" air floor makes for easy, fast setup. Thousands of X-stitched fibres for excellent support. Fifty percent more rigid than traditional air floor systems. Ship-to-shore transport or for your next family outing. The Air Deck® is built to be manoeuvrable and boasts a roomy interior. No floorboards, for maximum portability. Stow it anywhere. Take it out when you're ready to hit the water.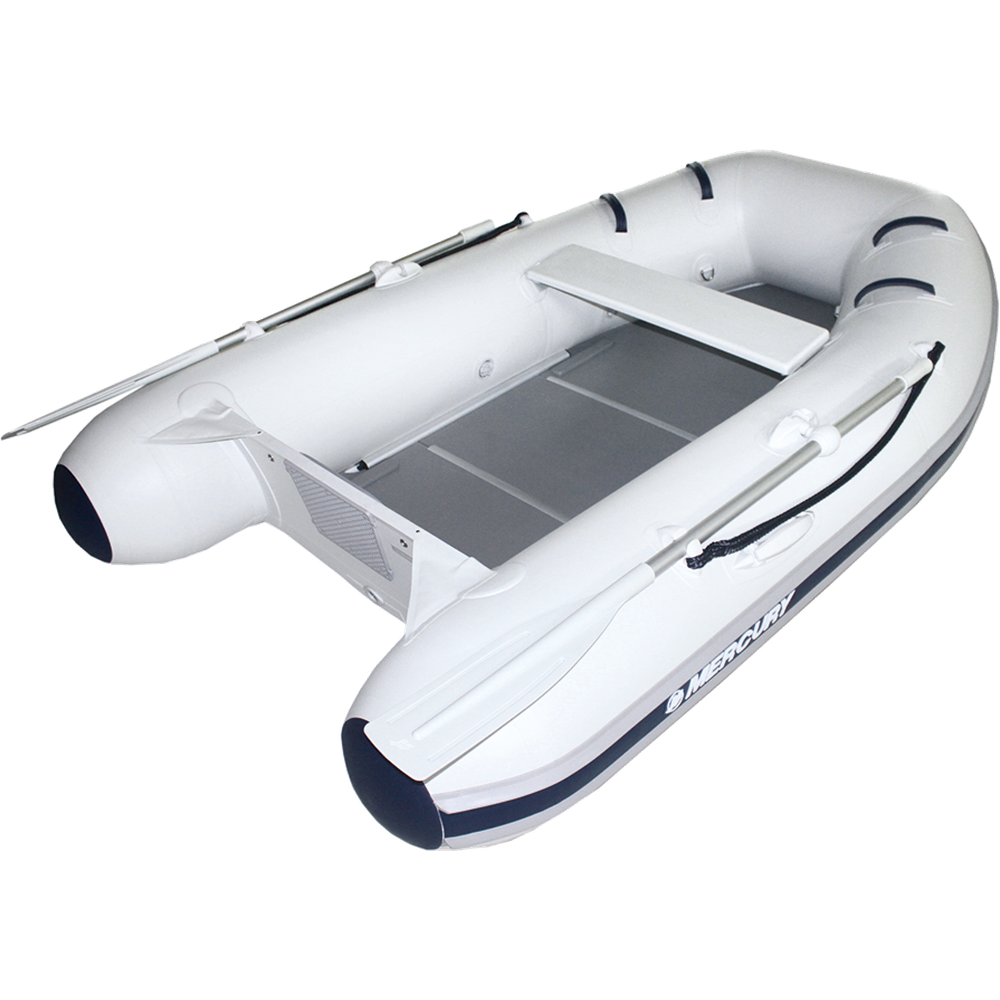 Air Deck
LASTING PERFORMANCE. ADVANCED CAPABILITY. When it comes to versatility on the water, go Sport. The ideal alternatives to aluminium and fibreglass boats, maximizing portability and economy without compromising performance. The Sport is great for cruising, family fun, and ship-to-shore travel. Go beyond the expected with serious strength, manoeuvrability, and performance. A lower centre of gravity. Hassle-free assembly. Sleek design. Get out on the water. Go the distance. Fibre-reinforced polymer floorboards for long-lasting buoyancy, flexibility, and lower thermal conductivity. Three separate internal air chambers and non-skid floorboards for greater and safer stability.